Standard Grade | Mid Grade | Premium Grade
New Home Replacement Windows
Look Great, Save Money!
Imagine what your home would be like with new home replacement windows and patio doors. Not only would you lower your heating and cooling bills, but you would have a more beautiful and comfortable home! Couple that with convenient features and options that make your life easier, and new windows from Home Renovations Direct are an easy decision!
Windows Done Your Way
Windows and doors can reflect personal style simply by adding some of the many design options available to you. Whether you are looking for Storm Windows, Bay Windows, Bow Windows, Sidelites, Decorative Grids, or even New Construction Windows, we have a product to meet your needs:
Our huge selection of house replacement windows have many outstanding features, including:
Crisp, traditional lines to define exteriors with classic beauty, while pristine vinyl complements any decor.
Inspires creativity while providing energy-efficiency and ease of maintenance.
Our True Slope Sill and exclusive Triple Step Slope assures clean appearance, easy maintenance and prevents water accumulation, while the fully welded sash and frame provide structural integrity.
Upper and lower sashes tilt-in for easy cleaning from inside the home and recessed tilt latches and extruded lift rail make this window simple to operate.
Made with rigid vinyl lineals and double weather-stripping, air and water infiltration are virtually eliminated while providing excellent thermal properties.
Our double-hung house replacement windows come complete with standard half and optional grids between the glass for a more traditional look.
Special shapes include: Circle-tops, Transoms, Octagons and Eyebrows to provide a personal touch and additional light.
Simonton Windows® has become one of the largest and most trusted vinyl window and door manufacturers in the United States, with an unequalled reputation for quality.

Why choose WeatherLok®? Every WeatherLok® product goes through a rigorous process of quality control to be certain it meets our superior standards. In our ceaseless pursuit of excellence, WeatherLok® continually looks for ways to make the best even better. This means ongoing research and development and constant engineering advances. We do all of this so that our vinyl windows and doors stand up to the ultimate building standards.

We Give You a Lifetime of Support. We've been here over 70 years, since 1934 to be exact. All our windows are built to last, and are backed by an on-going commitment to the people who buy them.

Why choose Pella® wood windows? Pella offers a wide variety of shapes, styles and sizes to fit most any opening in your home. Gorgeous wood interiors not only can be finished to match your woodwork; they stay looking great with little care. And the exteriors of our wood windows are protected by our durable, low-maintenance EnduraClad® exterior that doesn't need painting. Want the best of all worlds? You can have it with Pella.

At Peachtree, we see more than just windows and doors. We see the families and friends behind them. That's why we're dedicated to building products around the way people live. High performance. Low maintenance. Easy to use.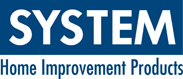 See why more homeowners from the New River Valley to Roanoke to Lynchburg and everywhere in between rely on Home Renovations Direct for their storm windows, bay windows and more!